December 18 – February 7, 2016 
Venue: Banana Factory Hallway
FREE
Dec. 18-Feb. 7,
Mikayla Resh, a young woman from Nazareth who was discovered to have severe, permanent brain damage when she was only 5-days old, has learned to create large acrylic paintings using just the wheels of her wheelchair. As part of the "Mikayla's Voice" exhibit in the Banana Factory's Hallway to the Arts Dec. 18-Feb. 7, viewers will discover the amazing work of Resh, as well as other students the 19-year old has taught through the Wheels of Friendship program started by her and her mother, Kimberly Resh. During PEEPSFEST, Dec. 30-31 at the ArtsQuest Center at SteelStacks, Wheels of Friendship will also be doing demonstrations of their accessible art program.
"Our goal is always to include students with disabilities and their peers at school when we create these paintings," Kimberly says. "It's important to show the children that everyone can be included."
The opening reception will be held Jan. 8, 6-9 p.m.
Sponsored by: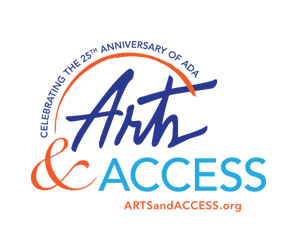 VENUE INFORMATION
Banana Factory Hallway
Banana Factory
25 W Third Street
Bethlehem, PA 18015
610-332-1300
map & directions
Originally posted on http://www.bananafactory.org/event/2126/mikaylas-voice-wheels-of-friendship/